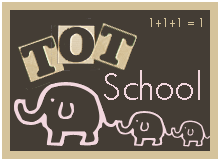 M&M is currently 42 months old & Bubba is 13 months old

We finished up our snow/winter theme this week because I didn't get everything done last week that I wanted to do. We've never made homemade playdough before, but I've been wanting to do it for a while. I'm hoping this year to make it once a month to go along with holidays/seasons. We made "snow dough" this month. I got the recipe from
Funny Days with Mommy and Maddie
. We added glitter as well, but we added a touch of almond extract instead of vanilla to make it smell good. I got this idea and the idea to use cookie cutter letters to make the word snow from
Counting Coconuts
. M&M had fun using buttons, beans, ribbon, fake jewels, pipe cleaners and popsicle sticks to decorate her snowman. She made a baby and daddy one.
I planned on doing the letter A this week, but didn't get all of the things done that I wanted to again. After a year of blogging about these activities with M&M I've figured out that it's okay if I don't get everything done. I don't have to do something just to blog about it. Maybe we'll get to it this week, maybe not. But either way that's okay.
Anyway, what we did do was an activity with
animals
. We went on a stuffed animal safari. This idea came from
Mom's Marbles
. (Can't find the exact post.) We started out by making these binoculars out of toilet paper tubes and wrapping them in construction paper. While M&M was decorating it with stickers I took some of her stuffed animals and placed them around the house. When I told her that she needed to hide in my room while the animals came out and hid, her eyes got so big and she said, "We're just pretending, right?" M&M LOVED this activity! We took turns "hiding" the animals and then finding them. She got a real, but really inexpensive, digital camera for Christmas and she had to take pictures of every single animal. (The elephant is hiding in my, new to me, sewing machine that I just got. I'm so excited to start to use it!)
Another activity that we did involved the
alphabet
. I saw this on
The Activity Mom
. I wrote each letter of the alphabet, upper and lowercase, on a paper towel tube. Then M&M would match them by putting the stickers onto the written letter. I just realized that The Activity Mom and I used the same stickers, haha.
I was trying to do some activities with Bubba so I gave M&M a jar of 15 bean soup and told her to

sort the beans. I wanted to just give her a small bowl of them, but she insisted on having the whole jar. Well, this didn't last very long. I'll try it again some other time, some other way.

I introduced Bubba to the sensory tub after seeing it on the early one-year-old page on the
Productive Parenting
website. He really enjoyed sticking his hands into the beans and putting them back and forth between the jar and the plastic container. Once he did this for a fair amount of time. I stopped him when he started throwing them around the room, though. That was enough fun with the beans for one day.Then I gave him a bag of pom poms to take out of the bag and touch....and then throw. He also helped daddy do the dishes by putting the clean dishes daddy just put away in the cupboard back into the the dishwasher. Then he helped close the dishwasher when daddy was done....well almost. (I realize that beans are a choking hazard for one-year-olds, that is why I was next to him every second, watching his every move.)